J1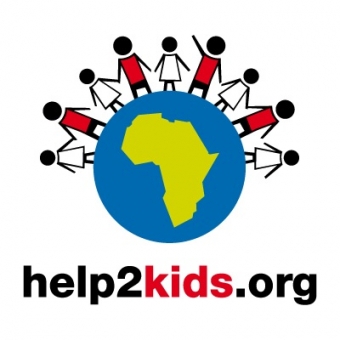 Programmes Assistant Coordinator Jobs
help2kids
is looking for a motivated Programmes Assistant Coordinator. Gain great experience working with a small NGO in Tanzania!
help2kids
is a young, dynamic Swiss-based NGO operating in Africa. Our objective is to give some of the most vulnerable children in Tanzania and Malawi access to the basic necessities that all children deserve; education, food, healthcare, shelter, and a loving family environment so that they can break out of the cycle of poverty and live happy, productive lives.
We are currently seeking a Programmes Assistant Coordinator to provide support to our projects on the ground in Tanzania, and manage our annual fundraising event, the
help2kids
Charity Football Tournament. This is a great position for someone who is passionate about improving children's lives and wants to be part of an international team.
Tasks
Lead and Manage our annual help2kids Charity Football Tournament fundraising event, which includes recruiting business sponsors, event management, and budget management.
Assist Project Managers and Coordinators in implementing new or current project needs, including supporting our Volunteer Programme and Education Sponsorship Programme.
Work alongside Field Manager, Project Managers, and Coordinators in order to improve project sites and program
Carry out any research projects that meet the needs of the project.
Collect data and assist with the monitoring and evaluating of projects.
Assist in collecting writing, photos, and materials for programme reports.
Assist in grant and fundraising research
Other tasks, as requested, including helping out with the general administration of the organization.
Qualifications
Commitment for at least 1 year.
Passion to work in an international environment with a lot of different cultures and to be present for our children, employees, and volunteers if needed.
Have a bachelor's degree in relevant field
Work well under minimal supervision and be self-motivated
Event management and fundraising experience desirable.
A passion for working with children and youth
Ability to work with limited resources in a sometimes challenging environment
Must be able to use all Microsoft Office programmes
Work well under minimal supervision and be self-motivated
Work well with a team of local staff, international staff, and volunteers
Willingness to participate in the children's lives in a positive way and set a good example by your `behavior at all times
High Level of written and spoken English and Swahili is essential
We are looking for someone to start around
16
th
July 2018
.
To apply, please send an e-mail with your cover letter, CV/resume, and responses to
applications@help2kids.org
by
29
th
June 2018
. Only applications with all three materials will be considered. Please also specify your earliest available start dates. J2