J1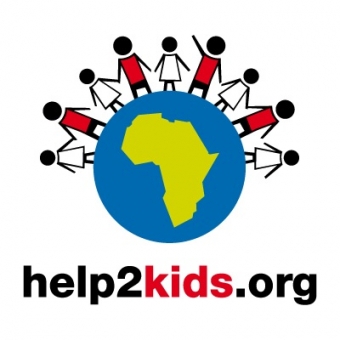 Children's Home and Nursery Coordinator
help2kids
is looking for a motivated candidate for the role of Children's Home & Nursery Coordinator. Gain great experience working with a small NGO in Tanzania!
help2kids
is a young, dynamic Swiss-based NGO operating in Africa. Our objective is to give some of the most vulnerable children in Tanzania and Malawi access to the basic necessities that all children deserve; education, food, healthcare, shelter, and a loving family environment so that they can break out of the cycle of poverty and live happy, productive lives. We believe in the power of education and the potential of all children, and we strive to help kids NOW!
help2kids
operates several diverse projects in Lifuwu, a small village in Malawi and in Dar es Salaam, Tanzania's largest city. In Malawi, we support a government primary school, a nursery and day care program, and a medical center. In Tanzania, we run a Children's Home, a primary school, support a nursery school, and have a Health Project. At all of our projects, international volunteers and local staff work together to create an environment that will allow children to thrive.
We are currently seeking a Children's Home & Nursery Coordinator to help manage our Children's Home and nursery school in Tanzania. This is a great position for someone who is passionate about improving children's lives and wants to be an active member of the lives of the 31 wonderful children living at our Children's Home.
To learn more about us, please visit www.help2kids.org.
Tasks
Children's Home (60%)
Continually work with staff to create a happy, productive, value-based home environment for the children
Work closely with Children's Home Manager and staff to ensure adherence to schedule, cleanliness, and rules, and report weekly to the help2kids Field Manager
Participate in the children's daily routine and lives – help with homework, cleaning, bedtime preparation, etc.
Interact with the children and work to continuously improve the quality of their lives though creative programming, support, and love
Work together with the Children's Home manager to oversee project development within the children's home.
Arrange volunteer tutoring program for children after school
Run study hall and oversee volunteer tutoring sessions with children
Arrange schedule and activities for children while on school holidays
Keep records of children's grades, progress, health issues, etc.
Lead and support with staff development sessions for the staff at the children's home
Advocate on behalf of help2kids Children's Home networking with relevant stakeholders and partners.
Fundraising for help2kids Children's Home through researching, networking, proposal and grant writing and then managing donations and writing donor reports
Assist with other administrative tasks, as requested
Kunduchi Nursery School (40%)
Oversee the Day Care Centre project by implementing and developing nursery curriculum and additional educational activities
Manage and support the staff at Kunduchi Day Care Centre and volunteers to provide quality level of education
Lead and support with staff development sessions for the teachers at the Day Care Centre
Maintain good communicative relationships with current partners, parents, stakeholders, and donors
Lead on all project development, including construction projects, curriculum development, teacher workshops, and community engagement
Coordinate the running of the community classes at the centre.
Advocate on behalf of Kunduchi Day Care Centre projects, networking with relevant stakeholders and partners.
Fundraising for Kunduchi Day Care Centre through researching, networking, proposal and grant writing
To monitor and evaluate the impact of the Day Care Centre, performance of the teachers and activities
Oversee Kunduchi budget
Qualifications
Things we are looking for in the ideal candidate:
Fluency in English and Swahili.
Exceptional written and oral communication skills
A passion for working with children and youth
Ability to work with limited resources in a sometimes challenging environment
Flexibility and willingness to chip in where needed
Proficiency in Microsoft Office programmes
Work well under minimal supervision and be self-motivated
Work well with team of local staff, foreign staff and international volunteers
Be willing to live on-site at the Children's Home in an en-suite room, and possibility of being shared by another staff member
Be willing to work odd hours, including evenings and weekends, (usual working week is Sunday – Thursday)
Participate in the children's lives in a positive way and set a good example through your behavior at all times
Previous experience working with children required
Commitment of one year minimum required
Previous development experience preferred
Previous experience living in Africa required
University degree required
APPLY HERE
J2