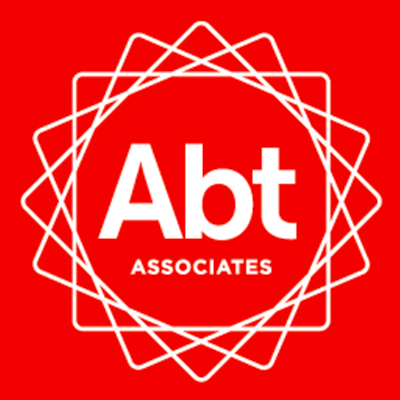 Organization Overview
The International Health Division is committed to the improvement of health and healthcare delivery around the world. Serving both the public and private sectors, our efforts include health policy research and evaluation, health promotion and disease prevention, health finance, and health systems management. Our impact is felt in policies that ensure healthcare access for women, children, and individuals with special needs, in strengthening health infrastructures, and HIV/AIDS solutions.
Opportunity
Abt Associates, a major U.S.-based research, technical assistance, and international development company, seeks a highly qualified health financing specialist for the Global Health Supply Chain Technical Assistance – Tanzania (GHSC-TA-TZ) Project.
This program, funded by the United States Agency for International Development (USAID), aims to strengthen Tanzanian supply systems for health commodities through technical assistance to the Government of Tanzania. Working in coordination with in-country and development partners, the project supports strategic planning, improved delivery of commodities to service sites, stakeholder engagement in supply systems; and the creation of an enabling environment for improved supply chain performance. Abt Associates is a subcontractor to the GHSC prime implementer - Price Waterhouse Cooper (PWC) - and is responsible for strategic planning, governance, health financing, and private sector activities.
The Health Financing Specialist (HFS) will work under the supervision of the GHSC Deputy Chief of Party. The HFS will lead activities to strengthen costing and financing approaches in support of health commodities availability and health supply chain systems, and will work with other team members on the eventual transition of supply chain management from donor assistance to government ownership.
Position responsibilities and minimum qualifications are listed below. The HFS will be based in Dar es Salaam but will be expected to travel to other locations up to 30% of the time.
Key Roles and Responsibilities
Identify supply chain cost drivers and anticipated financial gaps, and financial resources required to fully support commodities supply chain operations
Perform internal and external fund tracking and trending
Provide technical assistance to the Ministry of Health, Community Development, Gender, Elderly and Children (MoHCDGEC) and other stakeholders in estimating the operation costs of planned strategic activities and making efficient use of resources
Support the implementation of the current supply chain results-based financing scheme.
Determine the potential impact of Direct Health Facility Financing (DHFF) on commodities management as roles and responsibilities of key players change
Coach relevant stakeholders within the MoHCDGEC, Ministry of Finance and Planning (MoFP), President's Office, Regional Administration and Local Government Authorities (PO-RALG) and Medical Stores Department (MSD) in estimating and tracking the cost of supply chain activities and provide technical assistance of cost-efficient strategies
Assist the GHSC Governance Advisor in establishing a communications strategy to advocate for investments in supply chain
Work with stakeholders on sustainability strategies, including identify new funding sources, such as Other Development Assistance (ODA), domestic resources mobilization, payment/reimbursement models (such as point-of-care payment and micro health insurance schemes), as well as the leveraging of private sector resources.
Serve as lead in coordinating with other USAID funded projects to ensure strategic alignment and avoid duplication of efforts related to similar activities
Along with GHSC team members, participate in annual reviews and project planning
Ensure accurate and timely submission of all required technical reporting and deliverables for the health policy and financing portfolio
Contribute to brainstorming and development of research agendas and special projects related to improving health policy and financing
Preferred Skills / Prerequisites
Degree in Public Health, Public Affairs, Supply Chain or other relevant field, Masters or Doctorate Degree preferred.
At least 6 years of relevant professional experience, preferably in a government or donor-supported project environment
Background in health financing and resource mobilization
Experience in using/applying costing models/tools
Experience in developing and/or implementing result-based financing models
Ability to independently plan and execute complex tasks, and work in close collaboration with other steam members
Strong interpersonal and communication skills, initiative, and good judgment
Advanced written/oral skills in English and Kiswahili.
Computer literacy (MS Office)
Knowledge of commodities supply chain management is desirable
Minimum Qualifications
(6+) years of experience and a master degree OR the equivalent combination of education and experience.
To be considered for this position, applicants must submit each of the following:
Updated CV
Cover Letter describing how the candidate meets the minimum qualifications
Abt Associates is an Affirmative Action/Equal Opportunity employer committed to fostering a diverse workforce. Abt Associates provides market-competitive salaries and comprehensive employee benefits.
APPLY ONLINE