J1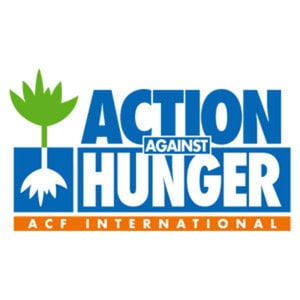 Technical Coordinator Jobs
We are looking for a highly skilled, creative Technical Coordinator, to ensure the implementation of the Action Against Hunger Tanzania technical strategy and oversee quality programming in line with Action Against Hunger technical and operational policies.
About us
Action Against Hunger is a global humanitarian organization that takes decisive action against the causes and effects of hunger. We save the lives of malnourished children. We ensure families can access clean water, food, training, and health care. We enable entire communities to be free from hunger. With more than 6,500 staff in over 45 countries, our programs reached 14.9 million people in 2015.

About the program Action Against Hunger was established in Dar es Salaam, Tanzania in 2015 and initiated institutional and partnering support work in the context of renewed development partners' efforts to address the prevalence and burden of child undernutrition. Following a multi-sectorial needs assessment conducted by Action Against Hunger in Dodoma and Singida regions, we launched a IMAM scale-up programme that employs the Technical Assistance and Health System Strengthening approach to enable the district-level authorities to improve and scale-up IMAM. Our interventions aim at also fostering communities' engagement in IMAM programme and also pilot innovative approaches that could boost the effectiveness and coverage of IMAM services.
You'll contribute to ending world hunger by ...
overseeing the implementation of Action Against Hunger's Tanzania technical strategy and oversee quality programming in line with Action Against Hunger technical and operational policies.

Key activities in your role will include:
Implement the Tanzania technical strategy; identify new opportunities and develop new projects.
Map the current and prospective Action Against Hunger Tanzania partners' programmes, the needs, the areas of support and the concrete project collaboration opportunities.
Design and support the development of joint project, capacity building and policy development work where relevant.
Design and develop nutrition security project proposal(s), in line with Tanzania's current technical strategy with key selected partners, based on rigorous needs analysis, for negotiation and submission to donors.
Continually review new opportunities in terms of needs and strategies as well as being aware of donors' strategies.
Organize and implement needs assessments both in development & emergency contexts, as necessary.
Track the development and humanitarian context and, if required, update the country technical strategy document highlighting the specific areas of desirable support work for the organisation.
Work with the Regional Director and Action Against Hunger's Technical Staff to develop engagement plans, donor outreach and concept notes that correspond to Action Against Hunger's global and regional strategies.
Identify Tanzanian technical Human Resources expertise, which may be able to support the next stages of development and project implementation of Action Against Hunger, work in Tanzania.
Identify new partnership and collaboration opportunities, where required, with organisations already active in nutrition-specific and nutrition-sensitive work, with whom Action Against Hunger may be able to work in the near future.
Where and when relevant, engage with donors, in raising the profile of the organisation and flagging the need for increased nutrition intervention.
Support technical capacity development works at national and sub-national levels.
Support on-going technical capacity development work, where required, in specific areas of institutional support in alignment with the NMNAP if and when required for adequate positioning in country.
Assess and Identify capacity gaps and propose affirmative actions.
Participate in capacity building undertakings when required.
Make sure that all capacity building undertakings are up to global and national standards.
Monitor the effectiveness of capacity building efforts of Action Against Hunger in Tanzania.
Provide regular reports on tasks accomplished.
Provide SitReps, progress reports, donor reports, minutes of meetings and regular updates to the immediate supervisor and to stakeholders as needed.
Ensure the quality, completeness and timeliness of reports.
Contribute technically to prepare high quality reports/ project related documentation for dissemination to the stakeholders; Technically review and advise field staff in the preparation of yearly and quarterly work plans, reports, project presentations and other project related documents and correspondence.
Adapt or develop if necessary tools to monitor program activities in consultation with Action Against Hunger Tanzania and HQ technical team.
Adapt or develop, if necessary, periodic assessment and reporting templates and user guidelines for key institutional actors, partners and stakeholders.
Ensure that indicators (Action Against Hunger, national or international standards) for measuring results of project implementation, including mainstreaming indicators for cross-cutting issues, are used and if necessary develop country-specific indicators.
Adapt and develop, if necessary, tools for evaluation and impact assessment of the project.
Review monthly APRs and make recommendations.
Consolidate narrative APR for single sectorial analysis.
Plan and implement regular project monitoring and evaluation activities (internal and/or external evaluation).
Extract critical lessons learned and good practices from final evaluations, program audits and monitoring reports.
Represent Action Against Hunger with external stakeholders.
Work in coordination with the other actors present in the country involved in common program areas, collaborate and information through sector coordination mechanisms.
Represent Action Against Hunger's in external technical / coordination meetings.
Prepare and share minutes of these meeting with all concerned.
Prepare and share timely and quality reporting with the relevant stakeholders.
Write and develop Nutrition Security country specific position papers.
Coordinate with regional, national and international partners.
Represent in meeting with donors.
Pro-actively seek out new opportunities for partnership and collaboration.
Capitalize on, and increase the visibility of, key lessons learnt and experiences emerging from the Tanzania mission and its programming.
Develop case-studies, position papers and programming briefing documents as required.
Document new innovations and programming approaches through quantitative and qualitative means.
Consolidate learning to inform and adjust technical strategy as necessary.
Utilise programming experiences to identify research needs and the formulation of research hypothesis.
Promote broader uptake of promising innovations and approaches in the Tanzanian context.
Build the technical and operational capacity of the field teams.
Provide technical and operational support to the field teams following the programme implementation cycle.
Disseminate guidelines to the field teams and provide orientation
Validate HR needs.
Provide validation of job descriptions for relevant staff.
Participate, lead or validate recruitment processes as relevant.
Provide inputs on the performance evaluation.
Identify the needs for further skills development for project staff.
Organize and conduct training sessions and other capacity building activities for staff.
Evaluate the impact of staff training.
Develop tools/approaches to monitor and evaluate Tanzania project implementation.
About you ......
Bachelor's Degree in Nutrition, Health or other relevant field
5 years humanitarian/development programme experience in nutrition or related field.
Technical expertise in nutritional programming.
Minimum five years INGO experience in a management role
Relevant experience in programme management, grant development and team management
Working experience in IMAM is an advantage.
Previous experience with Action Against Hunger
Working knowledge of partnerships and Health Systems strengthening
Candidates must have a strong understanding & experience of Humanitarian Principles.
Strong understanding of and commitment to gender equity and diversity.
English as native language or native language level of proficiency.
You have the ability to explain complex concepts in straight-forward language.
You have a genuine interest in & commitment to the principles of Action Against Hunger.
Your work style builds confidence with others, and you believe that every problem has a solution. It is the way we approach the problem that makes the difference.
You are able to remain calm under pressure and can easily adapt to changing circumstances.
You are ready and willing to integrate into hard working and fun team that believes in doing ordinary things extraordinarily well.
Our Core values.
In this position, you are expected to demonstrate Action Against Hunger-USA-USA's five core competencies
Respect- we work with compassion and dedication, treating everyone the same way we expect them to treat us.
Integrity-: we believe that being honest and fair is integral to every aspect of our work; conducting our work with a spirit of sincerity, truthfulness and transparency is imperative.
Creativity-we encourage new ideas, embrace innovative solutions, and create opportunities for meaningful and exciting ways to do our jobs and provide solutions to address the needs of the populations we serve.
Excellence- we strive to provide services that meet, and even exceed, the expectations of our stakeholders (populations in need, staff, communities and donors).
Empowerment- we are committed to fostering an environment in which our staff, partners and communities where we work have the space to grow, develop and feel confident about participating.

Action Against Hunger-USA values its employees and offers a comprehensive remuneration and benefits package. These include but are not limited to: -

Health Insurance
R&R Breaks
Paid annual leave (vacation)
Training opportunities
For an all-inclusive list of benefits check the Action Against Hunger-USA Website

APPLY HERE
J2