J1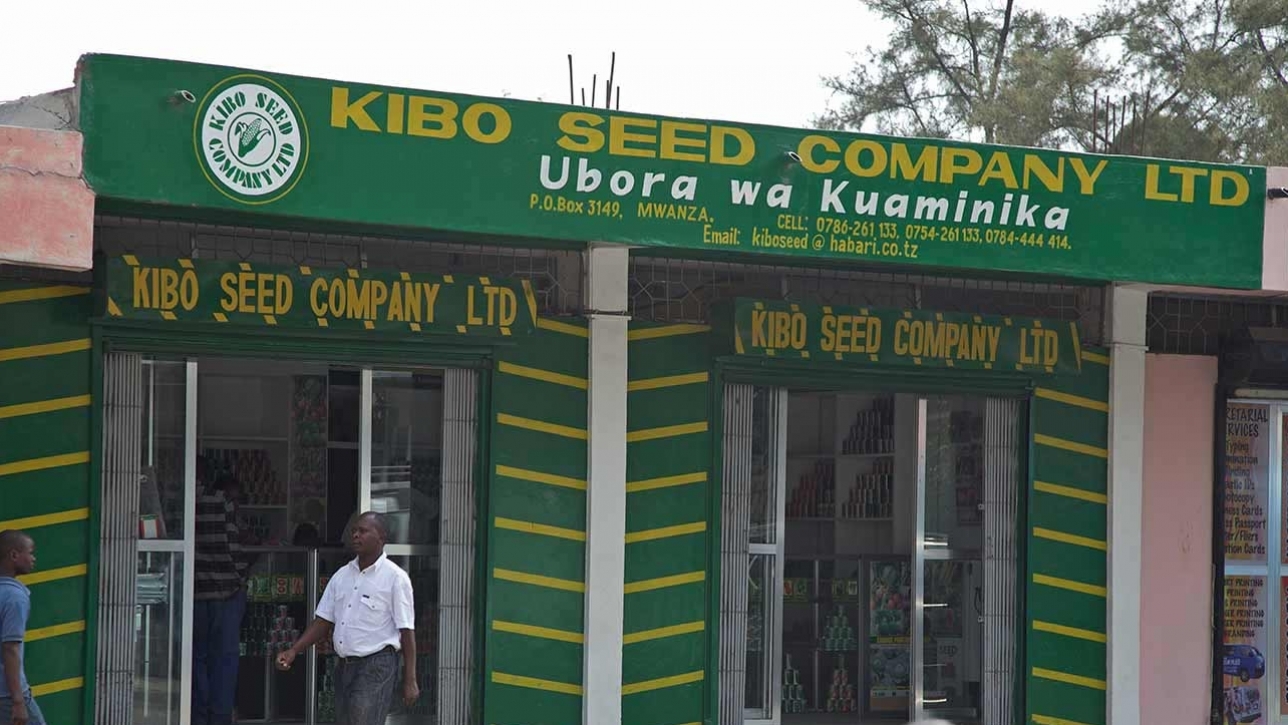 Overview
Kibo Seed Company was incorporated in Tanzania in 2003. It is a wholly owned Subsidiary of Kenya Seed Company. The company's mandate is to promote the selling of Agricultural and Horticultural seeds in the republic of Tanzania. KIBO SEED has an exciting opportunity for an enthusiastic Senior Production Officer and Senior Accountant in joining a dynamic team. These positions are well suited to individuals who are looking to advance their career in production and accounting careers in a thriving and supportive workplace.
01-SENIOR RESEARCH/ PRODUCTION OFFICER
The company is craving to have a well train production officer who is knowledgeable and competent in conducting production activities.
Skills
We need a person who has personal initiative, creative and a problem solver to any problem that may arise in the production field.
Responsibilities:
Overall administration of Seed production department activities.
To ensure that the required quantities of certified seed are produced.
To maintain seed inventory at all times.
To assist and supervising field trials
Liaise with a company research Department.
To ensure provision of timely technical support to contracted seed growers.
Timely identification and recruitment of growers.
To work closely with certified agencies and other company departments.
To ensure quality standards are attained at all stages of production.
To develop comprehensive performances targets and ensure that they are attained.
Requirements:
Seed technology
General agriculture
Masters of agriculture, agronomy & horticulture
Six (6) years working experiences.
Good report writing skills
SENIOR ACCOUNTING OFFICER
The company is looking for a candidate who is knowledgeable and experienced enough who can provide a solution for any accounting problem that may arise.
Skills
Trainable personnel, problem solver, know accounting packages.
Report to System Analyst
Supervise:
Accountants
Responsibilities:
To ensure the monthly preparation of the trial balance. General ledger, and subsidiary ledger accounts.
To oversees the timely preparation of the subsidiary ledgers.
Prepare the statutory accounts in line with the International Financial Reporting Standards.
Coordinates and participates in completion of the interim and annual statutory audits.
Participate in completion of internal audit and ensures timely implementation of recommendations on all financial matters.
Prepare company cash flow forecasts.
To ensure implementation of company process and procedures in the preparation of the accounting information.
Manages and the process of revenue and expenditures recognition for the company.
To ensure there is a compliance with Tax Laws
If you think you are the right candidate for these positions in productions and accounting field, send your resume, certificates and cover letter to Human Resources Officer, Kibo Seed Company Limited P.0 Box 25 Arusha, email address hr@kiboseeds.co.tz or info@kiboseeds.co.tz or box address 25 Arusha.
J2