J1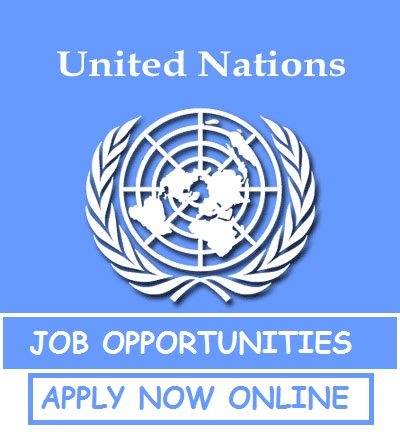 Comms & Partnership Analyst Job Vacancy Dar es salaam at UNDP Tanzania | Deadline: 03rd December, 2018
Job Description
Agency UNDP
Title
Comms & Partnership Analyst
Job ID 19514
End Date 03/12/2018
Duty Station
Dar es Salaam, Tanzania, United Republic of
Digital communication is also part of the Communications and Partnership Specialist daily work who ensures effective management and development of the UNDP Tanzania Website and management of the social channels (Facebook, Twitter accounts). This includes writing, editing and publishing articles and contents in all digital channels.
The Communications and Partnership Specialist stays abreast of new trends within the field of communication.
The Communications & Partnerships Specialist promotes a client-oriented approach in UNDP and contributes to enhancing and maintaining the visibility of UNDP work in the country. (S)/he works in close collaboration with the members of the PSSU, Programme and Operations teams in the CO, staff of other UN Agencies – UNCG, UNDP HQs staff (Communications Office) and the Regional Service Center Communications Advisor, Government communication officials, media, private sector and, where appropriate, multilateral and bilateral partners and civil society.
Read Also:
THE PREVIOUS LIST OF NEW OPPORTUNITIES (55+ POSTS
Duties and Responsibilities
Summary of Key Functions:
• Formulation and support to the implementation of communications, partnership, advocacy and publication strategies for the CO.
• Support to implementation of key UN interagency communication activities.
• Maintenance of websites, digital platforms, web-based knowledge management systems.
• Facilitation of knowledge building and knowledge sharing.
• Mobilization of resources for communication and partnerships.
Formulation and support to implementation of CO communications, partnerships, advocacy and publication strategies as well as related actions plans / materials, focusing on achievement of the following results:
• Elaboration and implementation of the CO communications and partnership/outreach strategies and action plans, as well as the publications strategy and related action plans, based on the relevant corporate policies and guidance;
• Conduct communications needs assessments for the Country Office (projects, country programme and corporate change initiatives, etc.);
• Identification and development of storylines for publications and substantive articles contributing to debates on key development issues;
• Increase coverage and understanding of the UNDP's work in the country or practice area through development and maintenance of media contacts and providing newsworthy information to national public and partners;
• Effective management of Country Office publication/communication activities, such as drafting articles, project; fact sheets, content management, norms for publishing, design, and in close collaboration with operations, maintain regular contact with printers and other suppliers to ensure quality of production and publications dissemination;
• Development/production of communication and advocacy materials for marketing and awareness-raising campaigns, including briefing materials and media materials in coordination with the supervisor.
Develops and ensures implementation of the CO publications strategy and key UN interagency communication activities focusing on the achievement of the following results:
• Implementation of the CO publications strategy and plan, based on the corporate publications policy;
• Coordination and management of CO publication activities, such as content management, norms for publishing, design, etc;
• Suggestions, inputs, content development, coordination of production and dissemination of press releases, publications, articles and sharing of CO knowledge and successes;
• Coordinate sharing of CO knowledge, successes with partners for mobilization of resources, contributing to results reporting;
• Effective contribution from UNDP to the UN Communications Working Group/Joint Communication Work Plan and in agreed UN campaigns;
• In consultation with senior management, leverage the visibility of and benefit to UNDP of UN joint communications activities and visibility of UNDP within Delivering as One (DaO);
• Organization/participation in and implementation of joint UN information campaigns (UN Day, World AIDS Day, etc.);
• Participate in project monitoring and field visits to document project results, create a database for evidence of results and support in programme reporting.
Ensures effective management, development and maintenance of web sites, web-based knowledge management systems and facilitation of knowledge building and sharing focusing on achievement of the following results:
• Continuously updated and high-quality CO web site in line with corporate branding requirements, UNDP transparency requirements, best practices, the annual scorecard target ensuring the website contains success stories, projects and other relevant information;
• Preparation and solicitation of the content for the web sites ensuring newsworthiness, consistency of the materials and high profile of UNDP projects and of DaO;
• Quality review and assurance of UNDP project websites;
• Maintenance of other web-based knowledge management platforms such as SharePoint Yammer and databases as assigned;
• Ensure that programme reports appropriately capture the reach to the target population mainly the poor, the marginalized including issues of gender and women empowerment are clearly communicated.
• Contribution to DaO knowledge management processes as applicable;
• Support to CO staff in identification, documenting and drafting of best practices and lessons learned for communications;
• Organization of training for the CO and project staff on effective communications and advocacy;
• Support the development of high-quality project communications activities;
• Preparation of content for the website, including social media platforms to ensure consistency of the materials.
• Ensure that the contents of UNDP web platforms and official social media accounts are kept up to date, and populated with relevant information;
• Upload information onto the relevant platforms;
• Effectively manage, lead and implement social media campaigns i.e. in relation to international days.
• Maintain a library of photos/videos from projects/events;
• Contributions to knowledge network and communities of practice including corporate communications repositories;
• Provision of training for staff on internal and external communications.
Under the overall guidance of the supervisor and CD, support to Resource Mobilization for communication and partnerships development strategies and positioning of UNDP focusing on achievement of the following results:
• Under the overall guidance of the supervisor, provide input to the assessment of CO opportunities for resource mobilization and identification and mapping of current and potential communication partners;
• Analysis of communication and partnership trends in key national development programme and sectoral policies currently being discussed and implemented in the country and key partners willing to support these policies;
• Research on communication partners and prepare briefs accordingly for management;
• Identification of emerging sources of funding for communication and partnership; assessment of their current usage and potential for the future;
• Design and update outreach/publicity material geared towards partners and donors;
• Compliance with partner requirements, including monitoring of partnership activities, systematized CO reporting to partners;
• Ensure alignment and compliance of UNDP resource mobilization for communication and partnership activities with UN joint resource mobilization policy;
• Identification of opportunities for UNDP in its relationship with other UN Agencies;
• Analysis of requirements and synthesis of proposals for development and implementation of CO strategy for partnering with UN Agencies around UNDAP, SDGs and other joint programming for implementation of UN Reform;
• Support to the organization of external events to raise the profile of UNDP vis-à-vis its partners.
Read Also:
THE PREVIOUS LIST OF NEW OPPORTUNITIES (55+ POSTS
Impact of Results;
The key results have an impact on the reputation and standing of UNDP and the UN in the country. High quality information material and well-organized public events enhances UNDP's position as a strong development partner.
Competencies
Core
Innovation
Ability to make new and useful ideas work
Level 4: Adept with complex concepts and challenges convention purposefully
Leadership
Ability to persuade others to follow
Level 4: Generates commitment, excitement and excellence in others
People Management
Ability to improve performance and satisfaction
Level 4: Models independent thinking and action
Communication
Ability to listen, adapt, persuade and transform
Level 4: Synthesizes information to communicate independent analysis
Delivery
Ability to get things done while exercising good judgement
Level 4: Meets goals and quality criteria for delivery of products or services
Technical/Functional
Sustainable Development
Knowledge of sustainable development concepts, principles and issues and the ability to apply to strategic and/or practical situations, covering the economic, social and environmental dimensions
Development Planning and Monitoring
Ability to develop business and planning processes at the national and local level and the ability to apply to strategic and/or practical situations
Relationship Management
Ability to engage and foster strategic partnerships with other parties, inter-agency coordination and forge productive working relationships
Results-based Management
Ability to manage programmes and projects with a strategy aimed at improved performance and demonstrable results
Project Management
Ability to plan, organize, motivate, and control resources, procedures and protocols to achieve specific goals
Knowledge Management
Ability to capture, develop, share and effectively use information and knowledge
Brand & Quality Management
Ability to strengthen UNDP's identity and distinction through its brand and uphold it to a high level of quality
Graphic Design
Ability to communicate visually and create appealing UNDP graphic products
Marketing
Ability to communicate the value and distinct characteristics of a product or service and to understand the market landscape

Media Relations
Ability to form and maintain meaningful working relationships with various members of the media
Multimedia writing/editing
Originating and/or editing written content for media and the general public to be disseminated through press or other online outlets
Public Relations
Ability to manage information sharing and parntership alliances between the UNDP and the public
Social Media
Ability to represent and promote the UNDP brand in virtual communities / networks and promote citizen engagement in UNDP's work
Web Design Ability to create and design web content
Brief & Speech Writing Ability to prepare quality briefs and/or speeches
Required Skills and Experience
Education:
• Master's degree (or Equivalent) in International relations, Journalism, Business Administration, Partnership, Communications, Social Sciences or related field.
Experience:
• 5 years of relevant working experience at the national and/or international level in public relations, providing communication packages to promote the activities of human development or advocacy, business development experience is required, with knowledge of marketing/communication;
• Previous experience with a multilateral or international organization is helpful but not mandatory;
• Knowledge and experience in handling of web-based management systems.
• At least 3 years of relevant experience at the national or international level in public relations, communications or advocacy;
• Expereince working in Development programme/projects communication;
• Experience in handling of web-based management systems is a requirement;
• Experience in CQ5 is an asset;
• Experience in the usage of computers and Microsoft Office software (MS Word, Excel, etc) packages is a requirement;
• Experience from editing/writing/adapting text to different audiences;
• Good knowledge in InDesign, Illustrator and Lightroom is a requirement;
• Knowledge in other Adobe Creative programs is an asset;
• Good Communication Skills
Language Requirements:
• Proficiency in English and Swahili
• Working knowledge of other UN language desirable

Disclaimer
Important applicant information
All posts in the GS categories are subject to local recruitment.
Applicant information about UNDP rosters
Note:
UNDP reserves the right to select one or more candidates from this vacancy announcement. We may also retain applications and consider candidates applying to this post for other similar positions with UNDP at the same grade level and with similar job description, experience and educational requirements.
Workforce diversity
UNDP is committed to achieving diversity within its workforce, and encourages all qualified applicants, irrespective of gender, nationality, disabilities, sexual orientation, culture, religious and ethnic backgrounds to apply. All applications will be treated in the strictest confidence.
Scam warning
The United Nations does not charge any application, processing, training, interviewing, testing or other fee in connection with the application or recruitment process. Should you receive a solicitation for the payment of a fee, please disregard it. Furthermore, please note that emblems, logos, names and addresses are easily copied and reproduced. Therefore, you are advised to apply particular care when submitting personal information on the web.
TO APPLY CLICK HERE
************************************************
National Consultant Gender Analysis of Customary Justice Systems
Advertised on behalf of : UN Women
Location : Dar es Salaam, TANZANIA
Application Deadline : 30-Nov-18 (Midnight New York, USA)
Time left : 10d 23h 28m
Additional Category : Gender Equality
Type of Contract : Individual Contract
Post Level : National Consultant
Languages Required : English
Duration of Initial Contract : 45 Days
Background
II. Organizational Context, background and statement of the problem.
UN Women, grounded in the vision of equality enshrined in the Charter of the United Nations, works for the elimination of discrimination against women and girls; the empowerment of women; and the achievement of equality between women and men as partners and beneficiaries of development, human rights, humanitarian action and peace and security.
The commitments of the Government of the United Republic of Tanzania towards gender equality and women's rights are evidenced in several strategic documents, such as the Tanzania Gender Development Policy of 2008 and the National Action Plan to End Violence against Women and Children of 2017/2018 - 2020/202. Gender equality is also mainstreamed in broader national development policies such as the Five-Year Development Plan 2016/2017 – 2020/20121: Nurturing Industrialization for Economic Transformation and Human Development. These, in line with other planning documents such as 'Tanzania Vision 2025', note the importance of increased equity, democracy and political and social tolerance to further human and economic development in the country (Tanzania Vision 2025).
Read Also:
THE PREVIOUS LIST OF NEW OPPORTUNITIES (55+ POSTS
These are aligned to Tanzania's International and Regional obligations and commitments including, but not limited to, non-discrimination, equality and rule of law. Tanzania's commitments also include Sustainable Development Goal (SDG) 16 to 'promote peaceful and inclusive societies for sustainable development, provide access to justice for all and build effective, accountable and inclusive institutions at all levels' (Transforming our world: the 2030 Agenda for Sustainable Development) and SDG 5. Other such instruments include the Universal Declaration of Human Rights of 1948 (UDHR), International Covenant on Civil and Political Rights of 1966 (ICCPR), International Covenant of Social and Economic Rights of 1966 (ICESCR), the Convention on the Elimination of All Forms of Discrimination against Women of 1981 (CEDAW), Africa Union Agenda 2063 aspiration for an Africa of good governance, democracy, and respect for human rights, justice and the rule of Law (African Union Agenda 2063) and The African Charter on Human and Peoples rights of 1981 and the additional Protocol on the Rights of Women of 2003.
Despite this, challenges still exist in some legal frameworks and their implementation in a manner that denies women certain rights, especially those related to property ownership, inheritance and marriage. The precedence of customary law in deciding cases in these areas continues to deprive women of rightful entitlements. An example of this problem is the existence of Customary Law Declaration Order which is discriminative towards women and provides a legal foundation for gender-based violence. Furthermore, the existence of customary practices such as the bride price, widow inheritance and cleansing, female genital mutilation and cutting (FGM/C) as well as strong patriarchal structures at community and family level continue to oppress women. The implementation of progressive laws is also sometimes challenged by the existence of customary structures and judicial organs that deal with the administration of justice.
Tanzania's legal system consists of parallel frameworks. Statutory law exists alongside customary and Islamic law with courts mandated by law to apply customary and Islamic law in the administration of justice. The rules of customary laws currently applicable to the administration of justice in Mainland Tanzania originate from different ethnic groups. They were codified more than 50 years ago through the Local Customary Law Declaration Orders, 1963. The Judicature and Application of Laws Act, 1961 provides room for revision of customary rules to reflect developments taking place in particular societies but no such revisions have been done. The longevity of many provisions of customary law has placed women in a precarious condition as they are most often discriminated against directly or indirectly in the course of application of customary laws. There are numerous instances where courts have preferred the use of customary law in the administration of justice even though the use of such laws discriminates against women and contradicts statutory law.
In order to assist the Government of Tanzania in its endeavours to implement the recommendations of the CEDAW Committee on customary laws that discriminate against women, UN Women is extending technical support to assist in the formulation of recommendations for reform on the customary justice systems found on the Mainland. In order to provide well informed recommendations, a gender analysis of customary justice systems and justice sector policies in Mainland Tanzania is required. The study will be conducted in the regions of Mara, Dodoma and Mwara.
Duties and Responsibilities
III. Objectives of the Consultancy
Under the overall guidance of the Head of Leadership, Political Participation and Governance UN Women, the consultant will achieve the below objectives:
• Conduct a gender analysis, including barriers and gaps in women's access to justice under customary law frameworks and traditional justice systems
• Identify customary modes of solving dispute – (types of customary law and traditional mechanisms) – structure, procedures, remedies and their enforcement including case studies of specific cases which have been resolved.
• The areas covered by this study should include, but are not necessarily limited to, marriage and divorce law, inheritance law and approaches to tackling VAW within customary justice systems.
• Supply clear and detailed findings and conclusions which will inform the development of policies and guidelines in this area.
• Develop detailed recommendations for reform from the results of the study that will be provided to the appropriate stakeholders.
IV. Key Deliverables
1. Inception report including the methodology for the study, resource people to be interviewed, criteria for selection of regions and annotated outline of report. The involvement of government (Gender Machinery and Ministry of Constitutional and Legal Affairs) should be clear;
2. Literature review covering key thematic areas (particularly family law, VAW, inheritance, marriage and divorce) as well as covering examples of the use of customary law by other countries in the region;
3. Presentation of the inception report to be approved by UN Women at the inception meeting;
4. Final Inception Report with inputs incorporated resulting of the inception meeting and review;
5. Comprehensive gender analysis covering customary law and justice systems in Tanzania. This should include but not be limited to the following:
• Gender analysis of customary marriage and divorce law, inheritance law and approaches to tackling VAW within customary justice systems.
• Analysis of how the recognition of customary law impacts the ability of non-traditional courts to realize women's access to justice
• Provide legal analysis of customary law and justice systems regarding their compliance with the constitutional law of Tanzania as well as international law and standards, such as CEDAW
6. Submit draft study on Gender analysis of customary Justice System to UN Women for comments and review and submit final documents after incorporation of comments and feedback.
7. Participate in and lead validation meetings with key stakeholders
8. Participate in and lead dissemination meetings with relevant stakeholders.
Read Also:
THE PREVIOUS LIST OF NEW OPPORTUNITIES (55+ POSTS
V. Implementation timeframe
The consultancy shall be undertaken over a period of 45 days that will start running from the date of signing the consultancy agreement.
1. The consultant is expected to develop and submit monthly reports as per the agreed terms of reference.
Deliverables Estimated Duration Review and Approvals Required
• Inception Report 2days approval UN Women
• Present the inception report at the inception meeting and incorporate inputs 2days approval by UN Women
• Desk/literature review 3days
• Conduct field visits 26 days
• Gender analysis of data, writing of report and submission 8days approval by UN Women
• Present report at validation meetings 2days approval by UN Women and Other Key Stakeholders
• Dissemination meetings with strategic partners 2days approval by Strategic Partners
Competencies
Competencies: Core Values/Guiding Principles

Integrity:
• Demonstrate consistency in upholding and promoting the values of UN Women in actions and decisions in line with the UN Code of Conduct.
Professionalism:
• Demonstrate professional competence and expert knowledge of the pertinent substantive areas of work.
Cultural sensitivity and valuing diversity:
• Demonstrate an appreciation of the multicultural nature of the organization and the diversity of its staff. Demonstrate an international outlook, appreciating difference in values and learning from cultural diversity.
Core Competencies
Ethics and Values:
• Demonstrate and safeguard ethics and integrity.
Organizational Awareness:
• Demonstrate corporate knowledge and sound judgment.
Development and Innovation:
• Take charge of self-development and take initiative.
Work in teams:
• Demonstrate ability to work in a multicultural, multi ethnic environment and to maintain effective working relations with people of different national and cultural backgrounds.
Communicating and Information Sharing:
• Facilitate and encourage open communication and strive for effective communication.
Self-management and Emotional Intelligence:
• Stay composed and positive even in difficult moments, handle tense situations with diplomacy and tact, and have a consistent behaviour towards others.
Conflict Management:
• Surface conflicts and address them proactively acknowledging different feelings and views and directing energy towards a mutually acceptable solution.
Continuous Learning and Knowledge Sharing:
• Encourage learning and sharing of knowledge.
Appropriate and Transparent Decision Making:
• Demonstrate informed and transparent decision making.
Functional Competencies
• Extensive knowledge of international, regional and national gender standards and experience in best practices in promoting women's human rights
• Strong technical understanding of customary and traditional laws and justice systems in Tanzania
• Strong analytical, research and report writing skills
• Ability to adapt to different environments (cultural, economic, political and social);
• Demonstrate professional competence and is conscientious and efficient in meeting commitments, observing deadlines and achieving results;
• Demonstrate interpersonal and diplomatic skills, as well as the ability to communicate effectively with all stakeholders and to present ideas clearly and effectively;
• Computer literacy and ability to effectively use office technology equipment, IT tools;
• Demonstrate commitment to upholding and promoting the values of the United Nations in actions and decisions, in line with the UN code of Conduct;
• Create and promote an environment for open and effective communication;
• Share knowledge and build a culture of knowledge sharing and learning;
• Be a strong team player
Required Skills and Experience
Education:
Master's degree in Law, Social Sciences, Gender/Women's Studies, Political Science or any other relevant field.
Experience:
• At least 5 years of proven experience of working on analyzing customary justice systems and common law systems from a gender perspective;
• Demonstrated interest in the field of gender equality and women's rights;
• Track record of producing timely and high quality written reports and a proven background and experience at the national and/or international level of research or academic experience in the field of women's rights and gender equality;
• Working experience with international organizations is strong advantage.
• Good analytical and communication skills with a high level of proficiency in both written and oral English;
• Excellent domain of Swahili is required.
• Language Requirements:
• Fluency in English and Swahili is required.

VII. Submission of application & criteria for selection
Interested national consultant need to submit the following documentation in support of their application:
• One cover letter: Explaining why the candidate is the most suitable for the work;
• Proposed approach and envisioned work plan;
• UN Women Personal History Form (P11), which can be downloaded at
http://www.unwomen.org/about-us/employment
;
• The Consultancy costs including all travel costs.
UNDP is committed to achieving workforce diversity in terms of gender, nationality and culture. Individuals from minority groups, indigenous groups and persons with disabilities are equally encouraged to apply. All applications will be treated with the strictest confidence.
TO APPLY CLICK HERE
J2