J1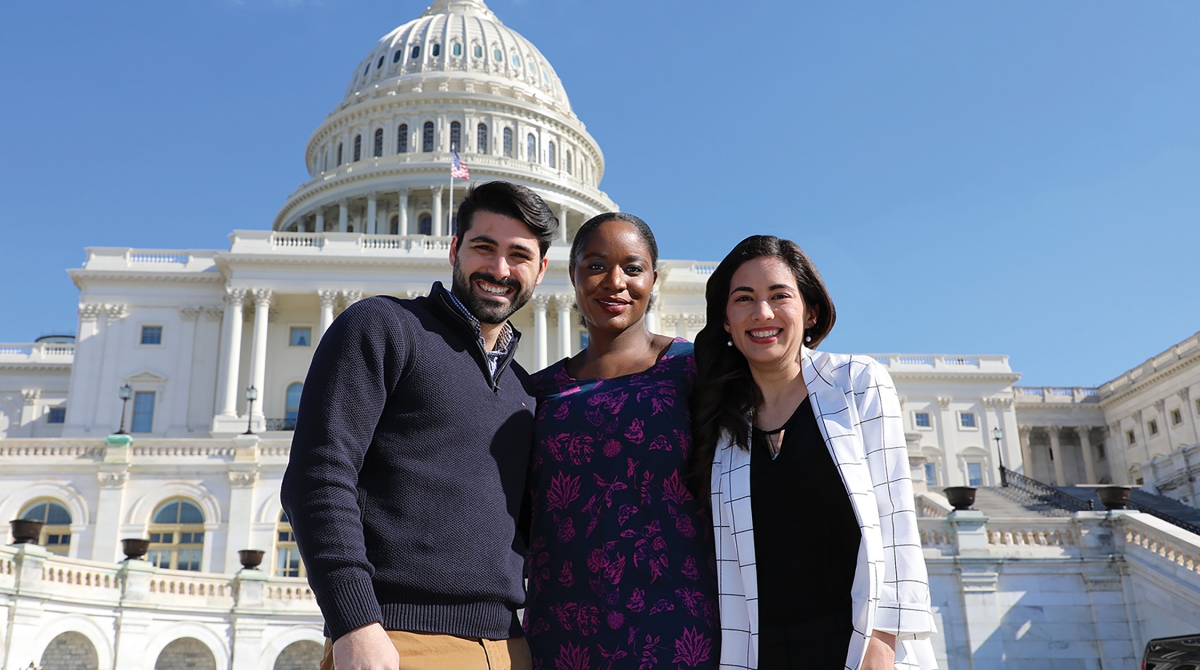 Summer Resident Director, (Swahili)
SUMMARY:
American Councils is currently seeking a qualified Resident Director to work in Tanzania on an eight-week summer program for undergraduate and graduate students. The program is focused on the acquisition of Swahili language and culture in an immersion setting.
ANTICIPATED EMPLOYMENT DATES: Early June - August 2019 (exact appointment dates will vary according to program specifics). Resident Director training dates will be announced separately.
Resident Directors act as representatives of American Councils on overseas programs. Resident Directors work with the host institution, manage communication between American Councils, program participants, and local staff, arrange logistics for the group, advise participants as required, and resolve medical and other issues as necessary.
Read Also:
THE PREVIOUS LIST OF NEW OPPORTUNITIES (46+ POSTS
Resident Directors must be available to participants on a daily basis, observe classes at the host institution, meeting regularly with teachers, administrators, and participants, and arrange group travel and cultural programs and other events and activities focused on the immersion experience. Resident Directors must be available to participants during any emergencies that arise and must communicate regularly with American Councils program staff in Washington, D.C. Resident Directors are not allowed to leave the program site or group excursions to conduct personal travel. Resident Directors oversee a small program budget and are responsible for proper documentation of program expenditures and timely completion of a budget report at the end of each month and at the end of the program. Other reporting requirements may apply. Prior to departure, Resident Directors may be required to complete an orientation program for staff. Resident Directors may be asked to travel with their respective participant group at the beginning of the program and return to Washington, D.C. with the group at the end of the program. In some cases, Resident Directors may be asked to travel to the program site in advance of the students' arrival. Resident Directors report to the D.C.-based Program Manager and staff. Completion of a successful background check may be required. All offers are contingent upon ability to receive and maintain a visa to the host country.
RESPONSIBILITIES:
Being responsible for and available to a group of American college and graduate students at all times during the program;
Advising program participants as needed on a variety of language learning, cultural, adjustment, and logistical issues, including on issues such as group dynamics and interpersonal relationships;
Reporting on program activities to program staff in Washington, D.C. or staff in the host country;
Responding to participant emergencies, including assisting participants with navigating local clinics and hospitals;
Supporting students from diverse backgrounds as well as students who have never traveled abroad before;
Liaising with the host institution and local program staff;
Observing the academic program;
Arranging group travel and cultural programs;
Maintaining adherence to program rules and policies among participants, including a language policy;
Managing a small budget of program funds and maintaining detailed financial documentation, including monthly reports;
Collecting and tagging photographs and videos from students and local CLS staff;
Completing a pre-departure orientation and training session;
Working with host families, which may include the selection and monitoring of host families, conducting site-visits, maintaining weekly communication, and conflict resolution;
Supervising the work of an assistant;
Resolving other program-related issues as necessary; and
Performing other program-related tasks as directed.
Bachelor's degree or higher in Swahili, area studies or a related field;
Advanced written and oral language skills in Swahili (minimum 2/2+ on DLPT scale, Advanced on ACTFL scale);
Study, work, or extensive travel experience in Tanzania or other Swahili-speaking countries in East Africa;
Experience working in a position of authority with undergraduate or graduate students;
Experience overseeing and guiding groups;
Demonstrated skills in academic and personal counseling; and
Demonstrated skills in general financial accountability.
Position contingent upon funding. Resumes will be reviewed on a rolling basis until the position is filled.
EQUAL EMPLOYMENT OPPORTUNITY
American Councils is committed to taking affirmative steps to enhance employment opportunities for minorities, women, veterans, and people with disabilities, and strives to ensure that meaningful employment and promotional opportunities are maintained for everyone. American Councils' commitment to equal employment opportunity is based not only on federal requirements but also on a longstanding commitment to maintaining a diverse workforce reflective of the communities in which we operate.
PAY TRANSPARENCY NONDISCRIMINATION PROVISION
The contractor will not discharge or in any other manner discriminate against employees or applicants because they have inquired about, discussed, or disclosed their own pay or the pay of another employee or applicant. However, employees who have access to the compensation information of other employees or applicants as a part of their essential job functions cannot disclose the pay of other employees or applicants to individuals who do not otherwise have access to compensation information, unless the disclosure is (a) in response to a formal complaint or charge, (b) in furtherance of an investigation, proceeding, hearing, or action, including an investigation conducted by the employer, or (c) consistent with the contractor's legal duty to furnish information.
APPLY HERE
J2