J1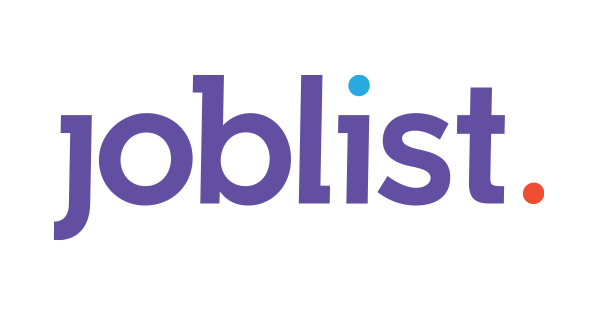 Tropical Air Z LTD is looking for a high caliber innovative professional having excellent leadership and decision making skills for the post of:
Job Title: Accountable Manager
The ideal candidate should have:
Firstly, Five (5) aviation experience
Secondly, Two (2) years proven successful aviation accountable manager experience
Degree in Business Management from a recognized institution
Good communication skill
French, English & Swahili Fluent speaking, reading & writing
Strategic & logical thinking in planning
Enforcement/execution ability
Graceful, pleasant and matured outlook
Problem-solving and decision-making skills
Read Also:
THE PREVIOUS LIST OF NEW OPPORTUNITIES (24+ POSTS
Apply in full confidence with your CV and recent passport size photograph latest by December 20)' 2018 at: Email: tropic@tropicalair.co.tz, P.O.BOX 3188, MALINDI ZANZIBAR. NO PHONE CALL PLEASE.
=================================
MARKETING MANAGER Park Hyatt Zanzibar
ADMINISTRATION
Entry Level Manager
Full-time
ID requerida: ZAN000112
TZ-Zanzibar
In Hyatt " We care for the people so they can be their best",
Park Hyatt Zanzibar is looking for a Marketing Manager

CORE TASK:
The marketing manager manages the day to day marketing activities of the Hotel and long term marketing strategy for the company.
Read Also:
THE PREVIOUS LIST OF NEW OPPORTUNITIES (24+ POSTS
Overall duties of the Marketing Manager include:
• Managing all marketing for the company and activities within the marketing department.
• Developing the marketing strategy for the Hotel in line with Park Hyatt Zanzibar objectives.
• Co-ordinating marketing campaigns with sales activities.
• Overseeing the Hotel's marketing budget.
• Creation and publication of all marketing material in line with marketing plans.
• Planning and implementing promotional campaigns.
• Manage and improve lead generation campaigns, measuring results.
• Overall responsibility for brand management and corporate identity
• Preparing online and print marketing campaigns.
• Monitor and report on effectiveness of marketing communications.
• Creating a wide range of different marketing materials.
• Working closely with design agencies and assisting with new product launches.
• Maintain effective internal communications to ensure that all relevant company functions are kept informed of marketing objectives.
• Analyzing potential strategic partner relationships for company marketing.

Requirements :
• Degree/Diploma in Marketing.
• Strong analytical and project management skills.
• Confident and dynamic personality.
• Strong creative outlook.
TO APPLY CLICK HERE
============================

Site Supervisor


Job Summary

On behalf of our esteemed client, we are looking for Site Supervisor responsible for completing construction projects by planning, organizing, and controlling projects, completing quality inspections, supervising sub-contractors and staffs.

Major Functions

 Accomplishes construction human resource objectives by selecting, orienting, training, assigning, scheduling, coaching, counseling, and disciplining employees, communicating job expectations, planning, monitoring, appraising job contributions, recommending compensation actions, adhering to policies and

procedures

 Manages sub-contractors by locating, evaluating, and selecting sub-contractors, monitoring and controlling performance

 Meets operational standards by contributing construction information to strategic plans and reviews, implementing production, productivity, quality, and customerservice

standards, resolving problems, identifying construction management system improvements

 Meets construction budget by monitoring project expenditures, identifying variances, implementing corrective actions, providing non-project annual operating and capital budget information

 Accomplishes construction project results by defining project purpose and scope, calculating resources required, establishing standards and protocols, allocating resources, scheduling and coordinating staff and sub-contractors, evaluating

milestone assumptions and conclusions, resolving design problems, evaluating and implementing change orders

 Approves construction projects by conducting inspections at critical phases, obtaining approvals from buyers

 Prevents fines and interruptions by complying with, and enforcing, codes

 Maintains safe, secure, and healthy work environment by following and enforcing standards and procedures, complying with legal regulations

 Updates job knowledge by tracking and understanding emerging construction practices and standards, participating in educational opportunities

,

reading professional publications, maintaining personal networks, participating in professional organizations

 Enhances organization status by accepting ownership for accomplishing new and different requests; exploring opportunities to add value to job accomplishments
Read Also:
THE PREVIOUS LIST OF NEW OPPORTUNITIES (24+ POSTS
Major Requirements
 Bachelor's Degree in Civil Engineering
 Minimum of 5 years Supervisory experience in construction industry and should have more knowledge on mainly with Roads and Infrastructure construction
 A demonstrated ability to communicate effectively at all levels both internally and externally
 Proficient with computers applications such as AutoCAD, MS Office, etc
 Strong supervision capabilities and able to motivate and direct work crews
 Strong Safety First Attitude
How to apply
All applications should be sent to
careers3@kprecruiters.co.tz
with subject "Application for Site Supervisor position" not later than Wednesday
5th December 2018
.
Note
: DO NOT attach any other supporting documents, please send us your detailed CV only for our preliminary screening process.
********
Site Engineer
Location:Dar es Salaam.
Description:
JOB PURPOSE
On behalf of our happy client we are looking for a well experienced, qualified and knowledgeable Site Engineer responsible for planning, technical queries
,
marking out and leveling construction sites before any work takes place as well as checking drawings, quantities and ensuring calculations are accurate. As a Site Engineer you may also share responsibility for health and safety, security as well as organizing and supervising people and materials on site.
MAJOR RESPONSIBILITIES
• Solely handling multiple projects (high rise/residential/infrastructure / commercial/ roads)
• Ensuring the project is done with the best quality, within the specified time and financial budget
• Coordinating with consultants, architects and all site people for actual execution of works
• Organizing all requirements for site and managing Labors and Supervisors
• Managing, directing and monitoring progress during each phase of a project
• Making sure sites meet legal guidelines, and health and safety requirements
• Any other function necessary for successful achievement of project targets in terms of Quality, Speed of works and Cost of works
• Value engineering in working methodology as well as material and labor usage on site to increase efficiency and reduce costs
MAJOR REQUIREMENTS
• Bachelor's Degree in Civil Engineering
• Minimum 6 years experience of setting out on civil engineering projects specifically in road construction and civil construction
• Strong experience in using Auto CAD and MS Office
• Sound knowledge of construction methods
,
health and safety, and legal regulations
• Excellent communication skills with the ability to liaise effectively
• Must be an excellent candidate with an absolutely excellent track record of supervising high quality projects in a site engineer capacity
• Self-driven and results-oriented with a positive outlook